Nations across the globe have been in various stages of lockdown over the past 15-18 months, but that has not stopped people from sharing and collaborating new ideas and best practices in an effort to give individuals and communities a fighting chance against the COVID-19 pandemic which has affected over 180 million people worldwide, claiming nearly 4 million lives.
From the pre-meeting of the Cayman Islands' National Emergency Operations Centre (NEOC) in early March 2020, the Cayman Islands Red Cross (CIRC) continued to serve in its role as an advocate for the islands' children, proposing and spearheading the project tasked with the creation and dissemination of key health and safety messages for children as COVID-19 reached Cayman's shores.
To undertake this task, the CIRC collaborated with long-time partners Sands Creative Studios to develop a health and hygiene video for preschool and elementary school children featuring Bobo the Green Turtle and Teedee the Blue Iguana. The characters, which were created by Ben Hudson (aka Ben Hud) and Mari Abe to help promote Caymanian heritage, history, and culture to children and adults in the Cayman Islands had already been featured in another CIRC educational collaboration entitled "My Body is My Own"- a child safety lesson designed to teach children about body safety.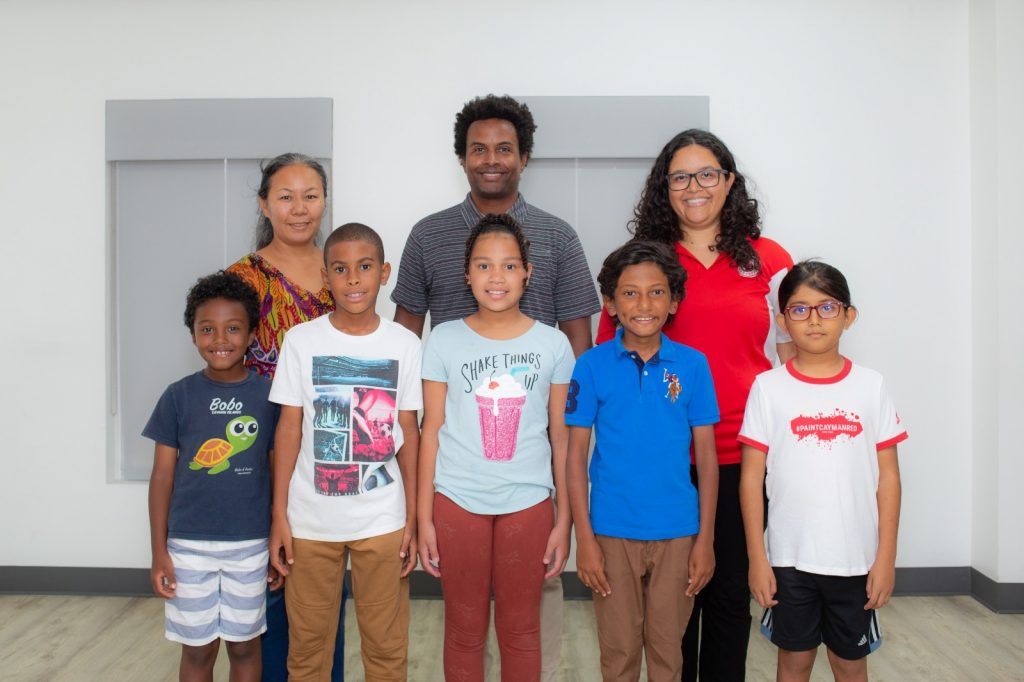 "Bobo and Teedee have an undeniable appeal to children, and adults, based on how bright, colorful, and well made the characters are," explains CIRC Deputy Director Carolina Ferreira. "Given the fact that we had already used these characters successfully in the past to disseminate educational information in a child-friendly, age-appropriate way, we were certain that we could do the same again, this time focusing on key hygiene messages to prevent the spread of COVID-19" she adds.
The "Bobo and Teedee: Health and Hygiene" video, which featured a brand new handwashing song created by Ben Hud, was created almost entirely during the lockdown and had to be adjusted to reflect the ever-changing hygiene guidelines. Funding for the original English language video was provided by the Foreign and Commonwealth Office via Governor Martyn Roper's office and Hazard Management Cayman Islands (HMCI).
The final video, and accompanying lesson plan, was made available free of cost to schools in Cayman, across the region, and the United States, and was heavily disseminated by the CIRC via its social media accounts. One year later Bobo and Teedee would find themselves 7,000+ miles away in Iraq.
Karina Lapteva, Country Representative for Iraq for the Swedish Red Cross, stumbled across the CIRC's Health and Hygiene video in February 2021:
"The cartoon characters, the colors, and the simple messaging captivated me," explains Ms. Lapteva. "Even one year into the pandemic it continued to be important to disseminate child-friendly content that engages kids, while also passing important messages about the ABCs of COVID hygiene and prevention," she adds. "From the first time I watched the video I knew that Bobo & Teedee must join us in Iraq as they will be excellent campaigners alongside the Iraqi Red Crescent Society!"
And so began the process to translate the video into Arabic so that it could be used as an educational tool for Iraqi children. Bobo & Teedee co-creators Mari Abe and Ben Hud provided support to Ms. Lapteva and the team of professionals in Iraq to ensure that the translations and adaptation were suitable for the new audience but still maintained the integrity of Bobo & Teedee as they are known in Cayman.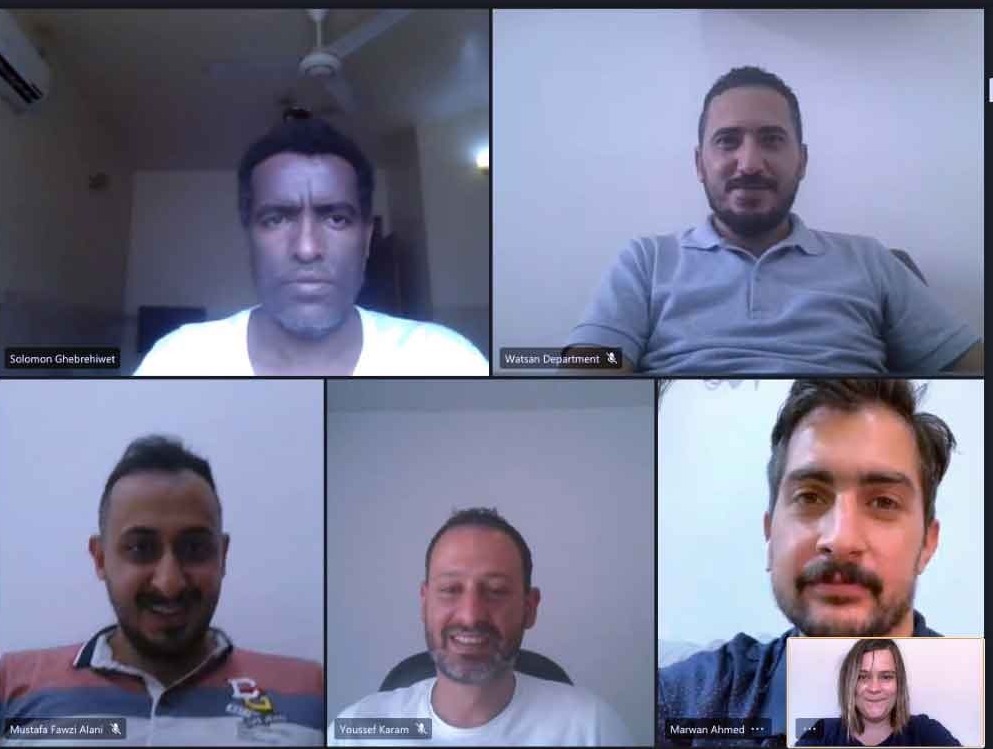 "Our main adaptations of the video were to ensure a higher identification factor by children in Iraq," Ms. Lapteva explains. "Nurse Marwa replaced Nurse Laura, for example. To contextualize it, the video now opens with Bobo & Teedee arriving in Iraq on their catboat being surrounded by visible Iraqi landmarks. But Bobo & Teedee speak a universal language of COVID-19 prevention and awareness with its charismatic characters. Hence it was important to maintain its essence while introducing contextual adaptations," she adds.
"We have always wanted to expand Bobo & Teedee's reach beyond our shores to help kids outside of Cayman learn," states Ms. Abe. "We became very excited to hear that there was interest from the Iraqi Red Crescent, and we love our new connection and hope to do more!"
"The adaptations and translation considerably increase our reach for this tool, and as our efforts with this have been to save lives we are thrilled as to the impact that this can have on an entirely different nation," adds Mr. Hud. The finalized Arabic version of the video will be disseminated via the Iraqi Red Crescent Society's (IRCS) social media channels, as well as with Iraqi schools, the local Ministry of Education, Water Sanitation and Hygiene (WaSH) partner agencies in Iraq, and within the International Red Cross and Red Crescent Movement. The IRCS is also looking to disseminate the video on local television and the handwashing song on local radio.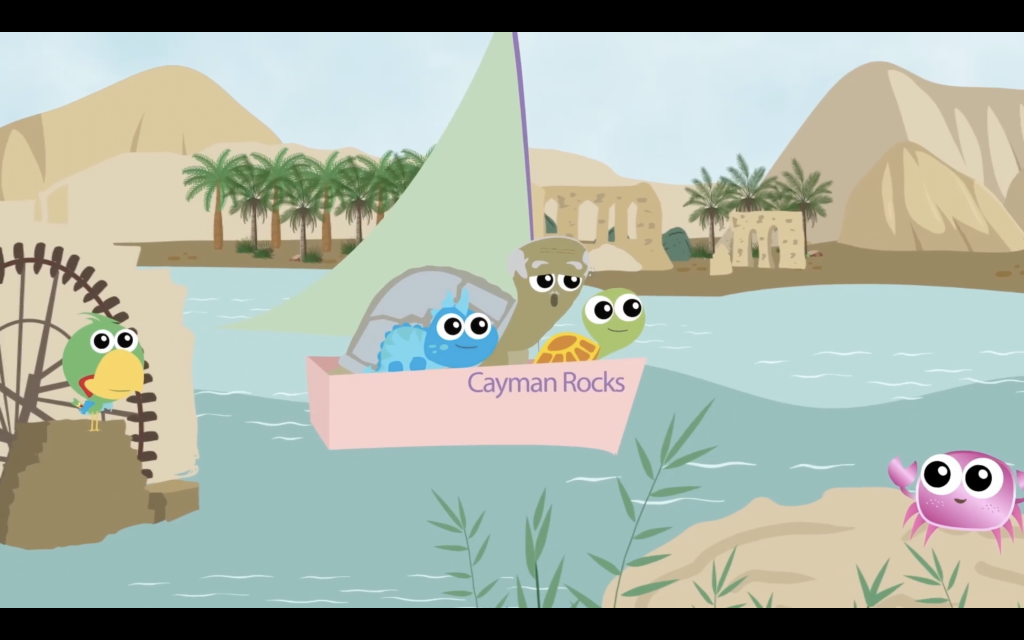 "Who would have thought," muses Ms. Abe "that so many years ago, on a rainy day in West Bay as Ben and I pondered the question of how to teach local Caymanian culture to our then-toddler son that we would have ended up here: having a Cayman blue Iguana take a hygiene message in Arabic to children in Iraq?"
"Cayman has so much to offer to the world. We have talented, dedicated, kind, compassionate, and passionate people who fight hard for this community every single day and who innovate and create regularly," Ms. Ferreira states. "We are so fortunate at the CIRC to be able to partner and collaborate
with such individuals, create outstanding content together, and to serve as a bridge to connect them and the work to the rest of the Movement where it can continue to make a positive impact among the lives of the most vulnerable. What more can one ask for?"